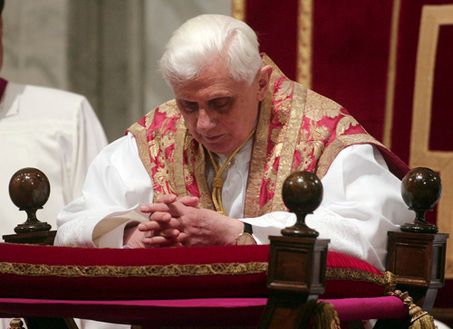 Those who really believe do not attribute too much importance to the struggle for the reform of ecclesiastical structures.
They live on what the Church always is; and if one wants to know what the Church really is, one must go to them.
For the Church is most present, not where organizing, reforming, and governing are going on, but in those who simply believe and receive from her the gift of faith that is life to them.
~ Joseph Cardinal Ratzinger