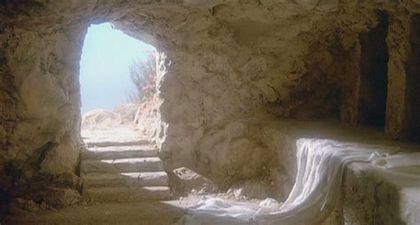 Then cometh Simon Peter, following him, and went into the sepulcher: and saw the linen cloths lying, and the napkin that had been about his head, not lying with the linen cloths, but apart, wrapped up into one place. Then that other disciple also went in, who came first to the sepulcher: and he saw and believed. (John 20:6-8)
Gentle should be the sorrow of my death—only a slumber, Jesus, through thy veil. Yes, that will refresh me then, and the tears of my suffering it will wipe comfortingly from my cheeks!
Happy Easter!
What do you think? Please comment, subscribe, & forward to friends!